About This Site.
The primary purpose of this website is two fold, first it is to peddle my book on How John Wrote the Book of Revelation. Second, it is to promote Genetic Literary Reconstruction as a literay discipline supporting higher criticism of the scriptures.
It is my hope that this site will spawn a whole new discipline in Biblical stuides for this century. In that we no longer look at a Biblical book as a finished product but we have produced prior drafts of a work which enables us to gain insights as to what the author was thinking.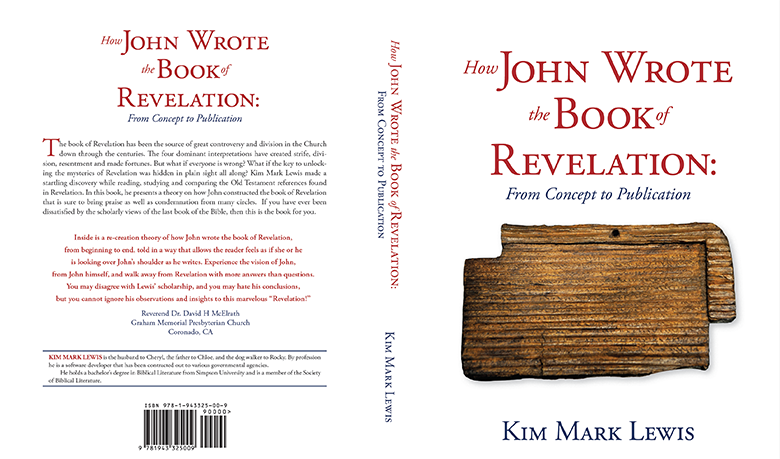 The two websites, this site and www.RevelationDraftHypothesis.info, contains a small portion of the material found in the Revelation Draft Hypothesis: From Concept to Publication which shows how Genetic Literary Reconstruction (Biblical Genetic Criticism) can produce prior drafts to the book of Revelation. The book provides the first three approximation drafts of Revelation as well descriptions of how the last two drafts were written. There is a 58 page chapter dedicated to parallels internal to Revelation that provides the reader with a different perspective to the book of Revelation.
The book is written in a way that the first time reader to the Bible and the scholar who studied Revelation for decades can understand and walk away with new insight. Many readers comment that reading How John Wrote Revelation: From Concept to Publication is like watching John as he writes the book of Revelation.
---